Soundgarden and NOFX have new albums out today. I'll hit you with some titles along with new DVDs and BluRay in Spankin New Tuesday this morning, and of course,
KPOI is giving away a pair of tickets to the 3rd annual rock against cancer benefit concert featuring Everclear. If you wanna win those tickets, be sure to listen at 7:20 for the Everclear Word of the Day. Then, in my 7:40 am Hashstash I'll be giving away another ticket for two general admissions to Sea Life Park.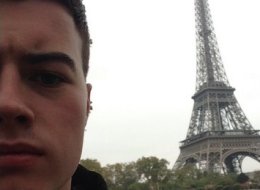 Thought you had some crazy drinking stories lately? Check out what this guy did over the weekend. This 19-yr old in England was drinking at his favorite pub (the drinking age is different over there). Anyway, he has one too many pints and passes out … the next morning he wakes up in Paris, France. Besides an obvious hangover … nothing was wrong with him … you know, no organs or anything missing. I think if I could be as productive when I'm inebriated, I'd probably do it more often. Unfortunately, I'm useless when I'm drunk. This guy booked a flight to Paris? I wouldn't even be able to open a bag of chips. Read more [here] in case you missed the story this morning.