Were any films able to hold a candle to The Hunger Games: Catching Fire this weekend? We'll find out what happened in theaters in the KPOI Hotbox this morning. KPOI is giving away a pair of tickets to the 3rd annual Rock Against Cancer benefit concert featuring Everclear. If you wanna win those tickets, be sure to listen at 7:20 for the Everclear Word of the Day!
And that's not all, in my KPOI Hashstash I'll be giving away a ticket for two general admissions to Sea Life Park. Take someone with you, or give it as a Christmas gift? Either way, listen up to win that ticket!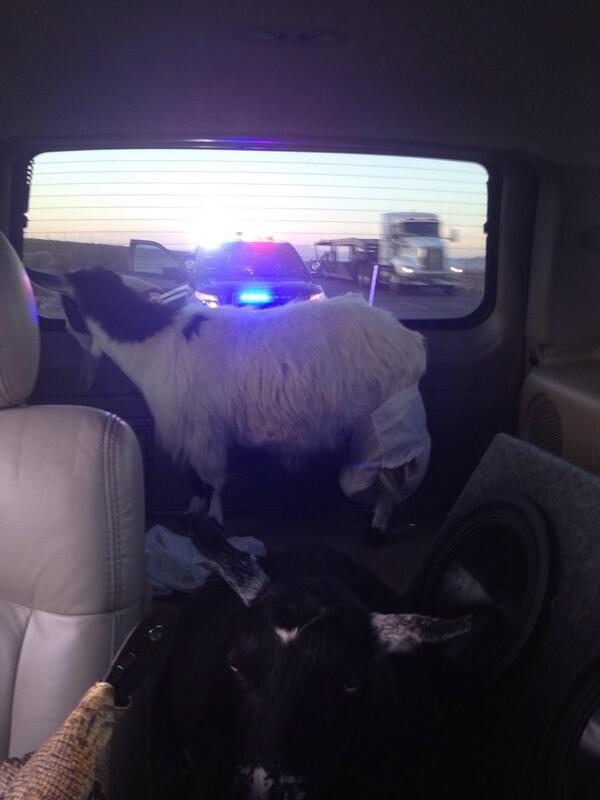 In what may go down as the most Jose Canseco thing ever, the former Oakland A's slugger and his girlfriend Leila Knight were pulled over by the Nevada State Highway Patrol on Wednesday evening while transporting a pair of fainting goats to their home in Las Vegas. Thankfully, it turns out Canseco and Knight had good reason to be traveling with the goats: They actually own them. Read more [here] if you missed it.
Favorite Band, Duo or Group – Pop/Rock
One Direction - WINNER
Macklemore & Ryan Lewis
Imagine Dragons
Favorite Album – Pop/Rock
One Direction - Take Me Home - WINNER
Taylor Swift - Red
Justin Timberlake - The 20/20 Experience
Favorite Artist – Alternative Rock
Imagine Dragons - WINNER
The Lumineers
Mumford & Sons
Top Soundtrack
The Great Gatsby: Music From Baz Luhrmann's Film
Les Miserables
Pitch Perfect - WINNER